In this detailed article you'll get a full review and history of the Zagat Wine Club.  Including Price, Pros and Cons, and pictures of what I was sent.
I joined the Zagat Wine Club and paid the $69.99 plus shipping to become a member.
As a wine club affiliate I want to give you a full Zagat Wine Club review.
Special Update
On May 23, 2014 it was announced by Direct Wines (the company that managed this club) that the Zagat Wine Club would no longer be operating.
The good news is, this club was identical to the current Laithwaite's Wine Club.  Also managed by Direct Wines.

And you can find my review of that club here:  Laithwaite's Wine Club Review
Identical Clubs
So you can see that the two clubs are really one in the same, below you'll find my original review of the Zagat Wine Club including pictures:
Original Zagat Wine Club Review



Pros:
Introductory Price – It's hard to go wrong with the price of the introductory case.  It's $69.99 for 12 bottles, which works out to less than $6.00 a bottle.  Shipping is $19.99.
Availability – Delivery is available to most states.  Sales tax is charged according to your state.
Selection – The Zagat Wine Club wines are selected by experts and are wines you won't easily find in stores.  I found the wines I received to be very unique and enjoyable.
Convenience – The wine is shipped right to your door so you don't have to spend time at the wine shop.  Plus, you get to try wines you might not select on your own.
Peace of Mind – The Zagat Wine Club offers a 100% money back guarantee, so if you don't like a wine you'll get a refund.  Also, you can cancel the club at any time.
Further Savings – If you continue the Zagat Wine Club after the first case, you get 20% of future cases.  The price of future cases is $139.99 plus the $19.99 shipping.
Information – Each wine includes tasting notes to give you an idea of what to expect.
Free Gifts – In addition to the great price point, you get four wine glasses that are specially designed for wine tasting.  That's a nice perk.  The glasses are made exclusively by Luigi Bormioli, Master Glassmaker, Italy.  Additional free gifts I received included a food and wine pairing chart, tasting notes for each bottle and wine tasting instructions and terminology.
Cons:
Accepting Delivery – You have to be home to accept delivery.  They won't leave it at your doorstep (which is probably good).  You can also arrange to pick it up at Fed-Ex.  And, you must be at least 21 to sign for delivery.
Shipping – It would have been a nice perk to include the $19.99 shipping in the introductory price.
Delivery Frequency – The Zagat Wine Club is a quarterly wine club.  So, there's no option for a monthly case.
My Experience:
To start, I liked the fact that there was just one screen to provide your information, select your case option (reds, whites or mixed) and confirm your order.  I like it when things are simple!
When I placed my order I was provided the option to create an account, which I did.  This allowed me to go back in and see the progress of my order and which specific wines were being shipped to me.  I felt it was worth doing.
When I entered my zip code a pop up message appeared with the name and location of the retailer that would be assembling my case for shipping.  The pop up message caught me off guard a little.  But actually,  I was glad they did that.  If there had been a problem with shipping, I knew where it was coming from and had a name to contact.  All went well, however.
Immediately after I placed my order I was given a Thank You page, an Order Reference ID and a phone number to call with questions.
Included in that was an estimated shipping date that was only five days later.  That was a nice surprise to see since the sales page said to allow 10-14 days.
I was a bit skeptical I would actually get my wine so quickly, but a few days later I received an automated phone call from FedEx.
They said that my wine would be there the next day and reminded me that someone 21 or over needed to be home to accept delivery.
Sure enough, the next day my wine delivery arrived.  Here's the pictures of what I received: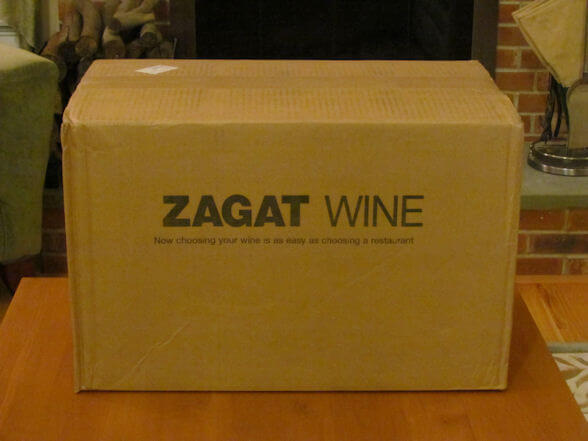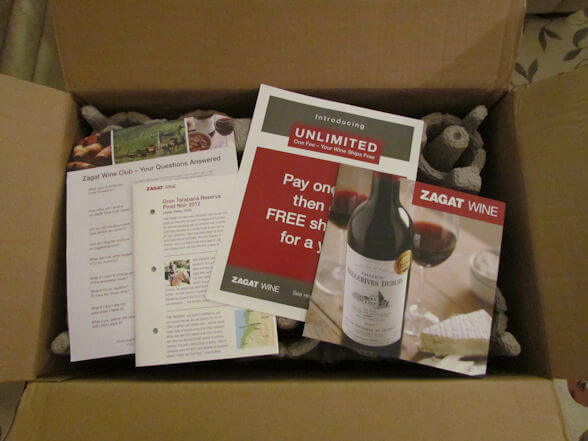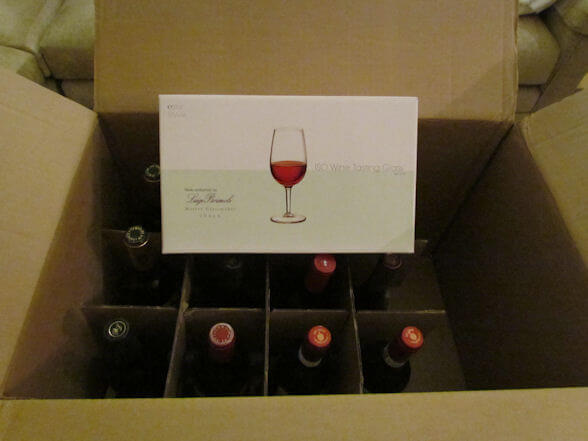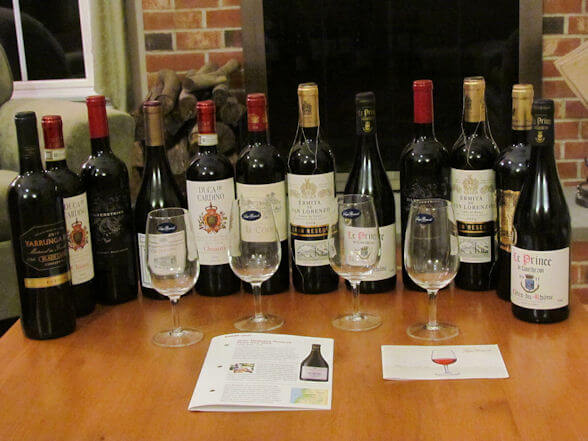 Conclusion:
So, if you haven't already, compare what's above to my review of the Laithwaite's Wine Club.
I think you'll find that they're a great choice.