Wine Insiders is a long running wine club that has been in business for over 40 years.
They are a direct to consumer company with three expert wine curators that select the wine that Wine Insiders sells. Of all the wine they taste, only 3% is considered good enough to be sold.
Because there is no middle man they are able to offer wines at a substantial discount off the prices you'd purchase similar wines for at retail.
To get the most exclusive wines you cannot get anywhere else, Wine Insiders offers their wine club.
WINE CLUB – SAVE $66 plus FREE GIFTS:
Get 15 Artisan Wines for Under $6 a bottle, plus bonus gifts and free shipping.
Knowing that, I went ahead and purchased the club myself to give it a try and give you my full Wine Insiders review.
In this review, I'll be sharing how Wine Insiders works, facts about the wine club itself, its pros and cons and more.
You'll also see a full unboxing (with pictures) of everything I received with my first shipment.
And finally, I taste tested each wine I was sent. That means you'll get my detailed review of each of the wines I received along with my final conclusion on this wine subscription club.
If you purchase the club through the links in my review I'll earn a small commission at no additional cost to you. I only partner with companies that I feel comfortable recommending to my readers and after giving this club a try and tasting the wines, I'm happy with it and pleased to share this review.
How Wine Insiders Works
Wine Insiders offers both a wine club subscription service and a wine shop where you can purchase individual bottles.
The benefit of purchasing the wine club subscription is the substantial discount on your initial order. You also receive a free wine accessory gift set with your second delivery on selected shipments.
In addition, the club gives you additional premium Gold Medal winning wines as a bonus for joining the club. You receive those with your very first delivery.
The wine shop offers discounts on individual bottles. You can expect anywhere from 5% to over 50% off individual wines over retail.
Overall, joining the club is the better value, but it's good to be able to purchase individual wines you love as well.
Wine Insiders Cost
Wine Insiders has simple pricing for the wine club. I liked this, since some clubs add quite a bit of complexity in the club options and price choices.
To purchase the club, the cost is $89.00 plus tax for fifteen bottles of wine. Shipping is free. Nice and simple.
When you do the math, that comes to less than $6.00 per bottle on your first shipment! That price is very competitive with other wine clubs I've experienced, especially when shipping is free.
You can choose all reds, all whites or a mixed selection when you order the club.
After your first shipment, if you choose to continue, the price is $155.00 for a 12-bottle case of wine every 12 weeks. Having purchased and reviewed several wine clubs, I can tell you this price is on par with other long running clubs for a regular delivery for a case of wine.
You also get a free wine accessory gift set worth $59.95 with your second shipment. That's a nice bonus that many clubs don't include.
Also, you can skip a shipment, change the frequency or cancel at any time without obligation.
Holding Deliveries Due to Extreme Weather
Wine Insiders tries to avoid shipping wine during extreme weather.
That means they may opt to hold your delivery if they feel your wine may be spoiled during shipment due to overly hot or cold weather.
When they do that, someone from Customer Support will either call or email you directly to let you know.
In my opinion, this is a great benefit with this club. This lets you know they value their customers and the wine quality they deliver.
The Ordering Process
On the club page, you start by choosing your option of the types of wines you want (red, white or a mixed case).
Once you do that, you'll see your order summary with the cost.
At that point, be sure to read the Terms and Conditions. There you'll see a simple explanation of what you'll receive, the cost for subsequent deliveries and when they will be sent. Plus, a bit more info about how the club works and what you can expect.
From there, you proceed to the checkout screens where you'll enter your information and make your purchase.
I found the process to be simple and straightforward.
Final Price Paid
I took a screen shot of the final price I paid during checkout to share with you in this review. Note that shipping was free as stated and I was charged the applicable tax for my location.
Also, you can see that I chose a mixed case (reds and whites).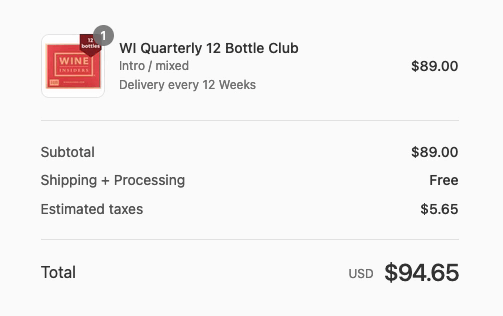 Facts About Wine Insiders
Their wines have received over 2,200 awards.
They offer a 100% satisfaction guarantee on all wines they sell.
Can cancel at any time.
They offer over 40 varietals from 15 different wine regions across the globe.
All orders with over 12 wines come with free shipping.
Delivery to 40 states in the U.S.
Pros
Wide variety of unique varietals your rarely hear about.
Diverse selection of artisanal quality wines from all over the world.
Bonus bottles with first shipment.
Free wine accessory gift set worth $59.95 sent with second shipment.
Detailed and accurate tasting notes for each wine.
Cons
Club orders limited to one per household.
No delivery to P.O. Boxes.
3-Bottle minimum.
$2.95 processing fee on some same-day shipments.
How to Cancel Wine Insiders
To cancel Wine Insiders you can go through your personal account page or contact their customer service team by phone.
Wine Insiders Unboxing
In the pictures below you'll see exactly what you get when you signup for Wine Insiders and are delivered your first shipment.
This is what you can expect to arrive at your door.
The Wine Insiders Box
This is the box I was sent:
The box arrived undamaged and included recessed handles for lifting the box and moving it around.
As you can see, the box was clearly marked as to where it came from.
I think this is good as it makes it clear to delivery people that the box contains wine and should obviously be handled with care.
Inside the Box
This is what it looked like when I first opened the box up.
You immediately see the tasting notes and other literature that came with the shipment.
You can also see the recessed handles I mentioned above.
Also, I noted the wines were stacked upright and the packaging material was sturdy. That kept the wine bottles in place and well-protected.
There was also a sticker on the inside with the names of all the wines inside the box.
Next up below, you can see that I removed the top packing material and now you are looking down on top of the wines.
Wine Insiders included a selection of their canned sparkling wine, which caught my attention with its middle of the box placement. That box contained 4 cans. More on how that wine tasted, later in this review.
You'll also note that if you count the bottles, you'll see there are 14 bottles, plus the cans for a total of 15.
As part of joining the club, you get 3 bonus bottles of their French Red Bordeaux. That's why there are 15 slots for wines in the box and not 12.
Next up, I took out the literature and organized it on my table.
You can see the literature included the tasting notes, some coupons for future purchases, a Wine Insiders brochure, a "Cheers to You!" welcome note and some discounts on a few non-wine related offers, including Good Chop and others.
Wine Insiders Tasting Notes
One thing I really like is when wine clubs include tasting notes with each of the wines.
With some clubs you have to wait until at least your second shipment.
Wine Insiders provides you with a nice, full size brochure that goes into detail on each wine, right away.
I also discovered, after tasting the wines, that the tasting notes were accurate. Often, I'm puzzled by some of the aromas and flavors you find in tasting notes. But, these were surprisingly on the mark.
In order to show you up close what that looks like, below you'll find pictures I took of each of the four pages of the tasting notes.
Tasting Notes Page 1:
Tasting Notes Page 2: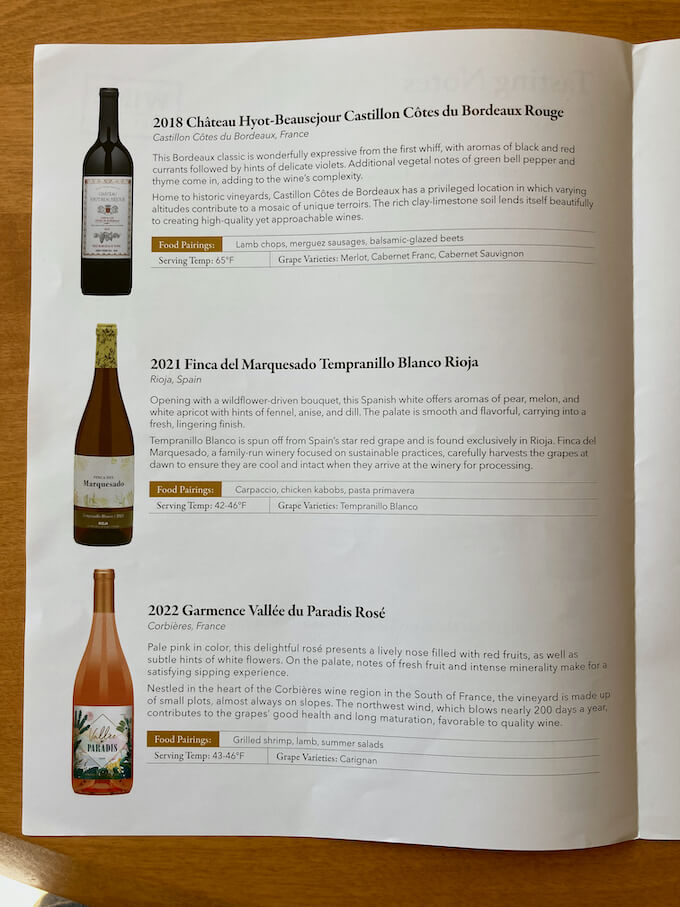 Tasting Notes Page 3: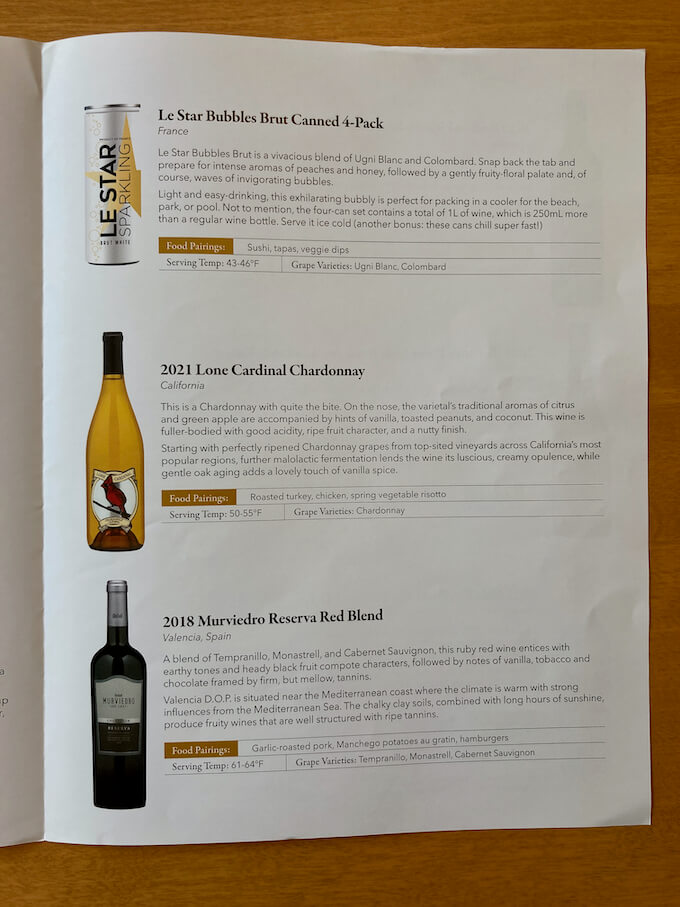 Tasting Notes Page 4:
I especially like how the tasting notes show you food pairings, suggested serving temperature and the grape varietals for each wine.
The Wine Insiders Wines
Now here is a look at all the wines I received, after taking each one out of the box.
The total for the club delivery was 14 wines in bottles and 4 in cans. All and all, you get a lot for your money with the first shipment.
Reviews of Each Wine Insiders Wine
A low cost per bottle is great, but only if the wines are good.
That's really what makes a wine club exceptional, cost plus quality.
Below you'll find my personal review of each wine I received.
I tasted each one over a period of a few weeks in order to share my opinion of the quality of each wine for this review.
Let's start with the bonus Red Bordeaux that came with the first shipment.
Sempiternite Bordeaux Rouge
In addition to the 12-bottle case, I was also sent 3 bonus bottles of the wine shown above.
Upon pouring this wine, I picked up a woodsy aroma.
Tasting revealed buttery red fruits on the palate with the typical dryness you find with French Bordeaux.
It was long finishing with a good balance between the tannins and flavors.
Overall, quite enjoyable and would make a great accompaniment to flavorful cheeses.
Cala De Poeti Vermention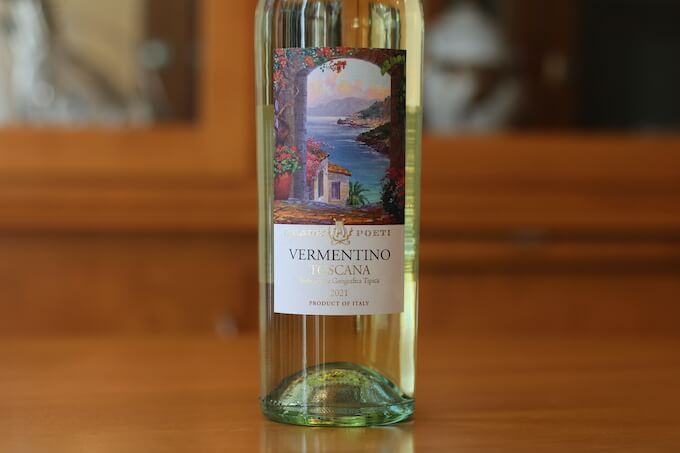 This Vermentino from Tuscany, Italy, had a light lime aroma with additional hints of sweet sage and rosemary.
I found it to be tasty, with fresh notes of lime and a hint of white peach.
I also noticed the flavor note you get when you add lime to vegetarian Pho broth.
Unsure what it was, I cheated and looked at the label and it mentioned mint, which is common in Pho broth.
Long finishing and flavorful, given its light appearance in the glass, I found this wine to be very enjoyable.
It was also nice to try a varietal you don't hear about every day (Vermentino).
Bruno Lafon Cinsault Grenache
Light ruby in color, this wine has aromas of blackberry and pipe tobacco.
Flavors included bright, fruit forward spice, more blackberry and a bit of allspice.
It also had a nice bit of acidity, which would make this wine a great pairing for the spaghetti and meat sauce dinner my mother used to make. She added wine to the sauce, but I digress.
Its juicy mouthfeel complimented a long finish and balanced tannins.
I enjoyed it quite a bit, but considered it more of a wine to drink with food than a standalone sipper.
Mille Bisous Languedoc Blanc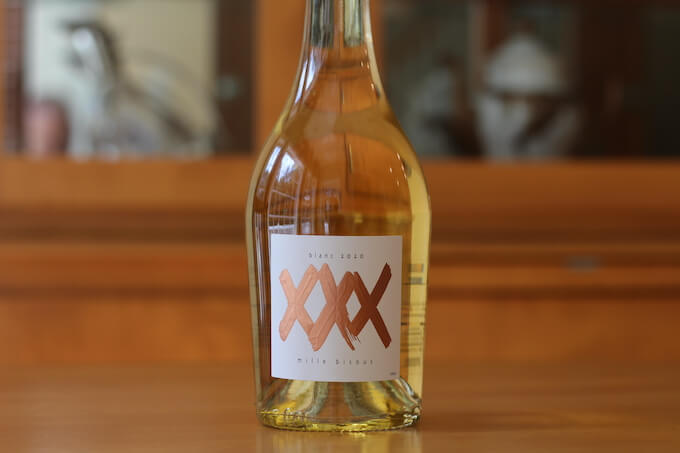 This wine was another nice surprise of varietals, plus a blend I hadn't had before (Roussanne and Piquepoul).
With this wine you get light aroma notes of pear and florals.
Tasting reveals more florals and also a bit of peach, finishing with a bit of citrus fruit.
Lovely in flavor and body, pair this wine with light, warm weather appetizers or sip it all by itself.
Finca Del Marquesado Tempranillo Blanco Rioja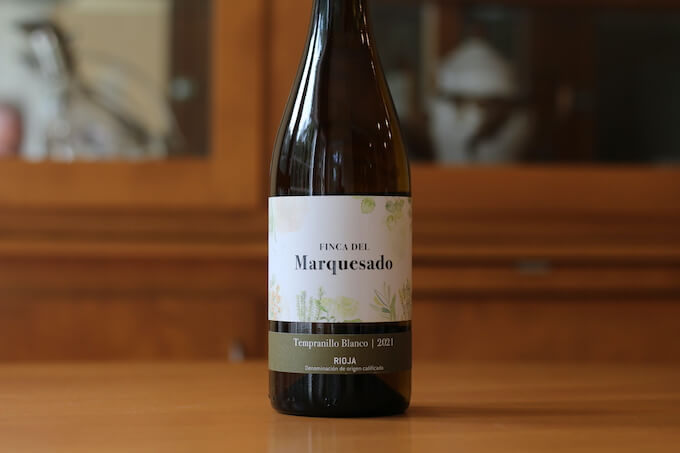 Being used to seeing Tempranillo as a spicy red wine varietal from Rioja, I was surprised to see this grape crafted into a white wine.
With that said, it did not disappoint!
All the spice was there, in both the aroma and palate.
Bold notes of melon and pear juxtaposition with dill and fennel.
I love complexity in wine! That, plus its nice long finish, make this one a standout.
Chateau Hyot Beausejour Bordeaux Rouge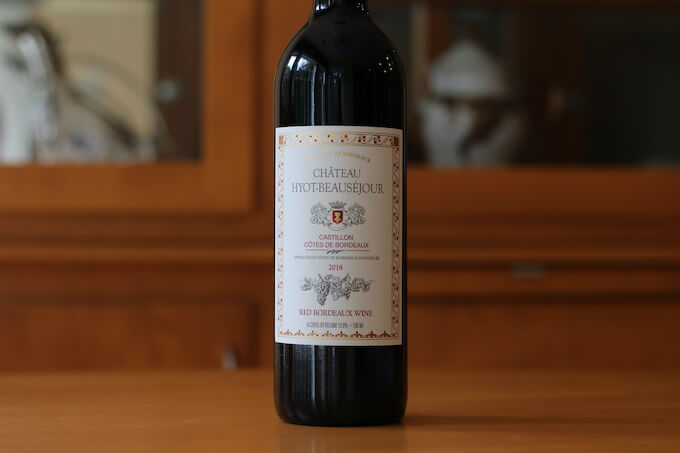 This wine was the second Bordeaux Rouge in my Wine Insiders wine club shipment.
On the nose, you get aromas of violet along with mixed black and red fruits.
Tasting reveals flavors of herbs and green pepper. While I'm not a big fan of those flavors on the palate, that's just me. There's certainly some good complexity going on there.
Unsurprisingly, the blend of Merlot, Cabernet Sauvignon and Cab Franc are what likely give you that complexity.
Pair this French Red Bordeaux with hearty lamb stew and you've got a great combo!
Cala De Poeti Montepulciano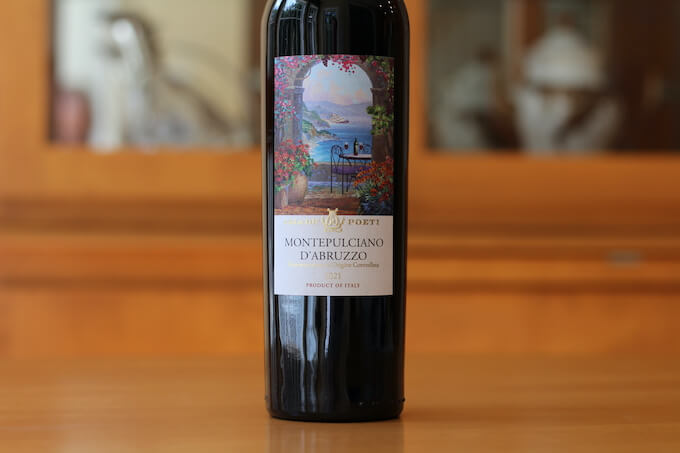 This ruby colored, 100% Montepulciano comes from Abruzzo, Italy. Yet another great international selection from Wine Insiders.
With this grape from this region, you can expect a wine that is bold, but not too spicy or abrupt.
Starting with the aroma, I got mild notes of light wood smoke and a slight hint of spice. An elegant, though understated nose.
Moving to the palate, I was treated with bold red fruits that transitioned to light jammy flavors and maybe a bit of vanilla toast.
Long finishing with well-behaved tannins, I really enjoyed this nicely balanced Italian red.
A perfect pizza wine!
Lone Cardinal Chardonnay
The short story on this wine is that it's one of the best Chardonnays I've tasted in a long time!
On the nose, I picked up subtle aromas of vanilla and peanut with just a bit of apple and spice. That right there was very different from most Chardonnays I've tasted.
Flavor notes included more vanilla, some spice and some mild (non-sweet) coconut, which was also an unexpected surprise.
From the toasty vanilla aroma and flavors, I could tell this was a barrel aged Chardonnay. Personally, I prefer oak ageing to stainless steel and that had a big impact as to why I enjoyed this wine so much.
But the real reason was how creamy it was!
Nice and lush with a medium to long finish carried by the sweeter flavors and oak barrel ageing.
Easily a sipper on its own, but could also pair well with turkey.
Definitely my favorite white wine of the entire shipment!
Garmence Vallee Du Paradis Rose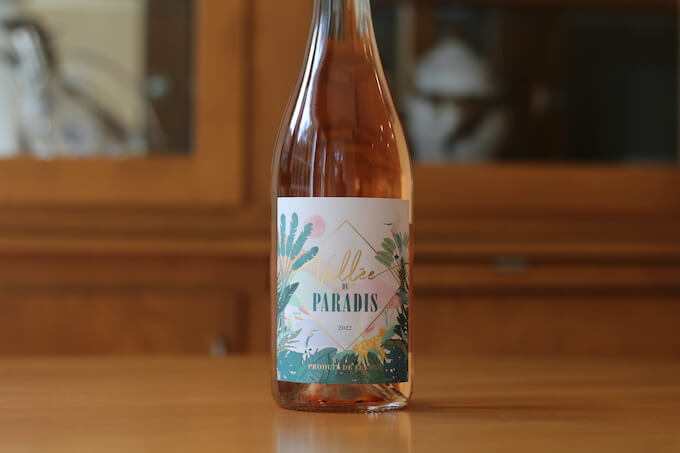 Moving onto a Rose, this French wine is crafted from the Carignan grape.
Aromas of fruits and flowers led to flavors of red fruits and minerals and a medium finish.
I have to admit I was a bit worried before trying this wine. I'm not a big fan of Carignan.
However, I found that French Carignan crafted into a Rose is much different from the red wines made from Carignan from Chile. That was my point of reference.
In this case, you get a lovely French Rose, perfect for sipping on its own!
Redland Ranch Reserve Red Blend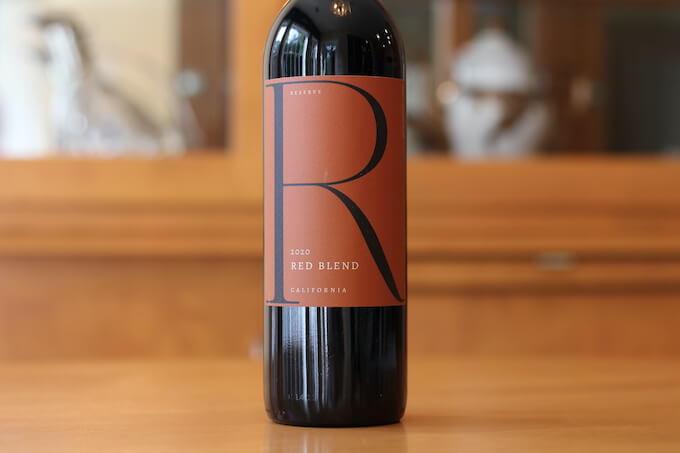 Moving into the red blends, this leggy wine from California includes Merlot, Zinfandel and more they don't list.
I enjoy red blends and especially liked the wine's cherry, vanilla and black licorice aromas.
Flavors of dark mocha, coffee, plum and spice followed and were equally enjoyable.
Long finishing and luscious, this complex red blend was a total delight!
Murviedro Reserva Red Blend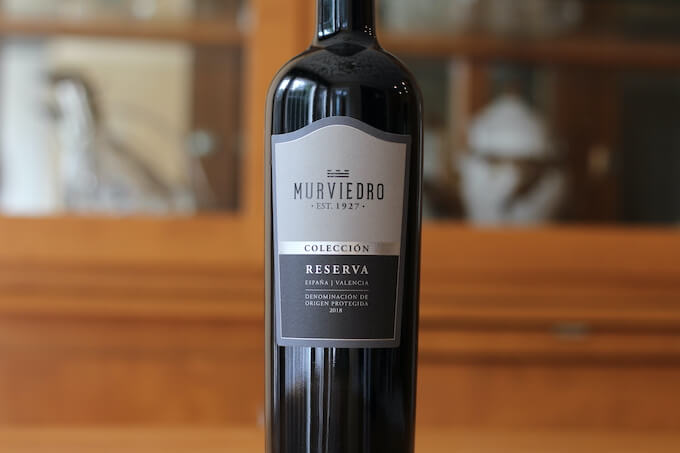 Next, a different type of red blend from Spain that included Cabernet Sauvignon, Tempranillo and Monostrell as the varietals.
On the nose, I picked up black fruits, tobacco and leather.
While similar in flavors to the previously mentioned red blend, with this one you get more spice and tannins from the Tempranillo and Monostrell. Plus, a bit of cherry.
There's still plenty of black fruits, however, making this a rich and enjoyable wine.
Pair this one with grilled meats if you don't want to sip it by itself.
Tripantu Pinot Noir Reserve
In the glass, this Pinot Noir from Chile appears red ruby in color.
Aromas include subtle, though pleasant, strawberry and cherry, which is typical of most Pinot Noir I've tried.
On the palate, you get a bit of tobacco, florals and more red fruits.
Long finishing with fine tannins, with this wine you get a great baseline Pinot Noir that easily pairs with a pasta and tomato cream sauce dish.
Le Star Bubbles Brut Canned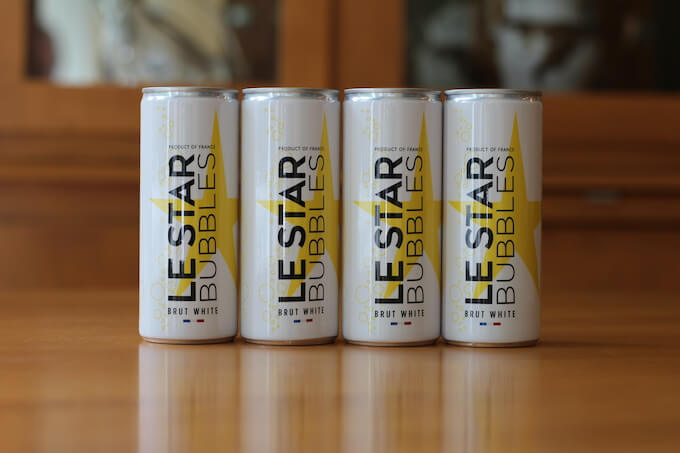 Yet another great surprise from Wine Insiders was the inclusion of four cans of Le Star Bubbles Brut.
Keeping up with the theme of unique varietals, this one combines Ugni Blanc and Colombard. I hadn't had those before, either.
On the nose, you get a bit of peach. Don't sniff too close though, you'll get the bubbles breaking on your nose!
And for flavors, expect cold crisp and thirst-quenching notes of florals and fruits.
Sneak this one into your local beach or pool for a refreshing summer sipper.
Conclusion and Overall Opinion of Wine Insiders
What sets Wine Insiders apart is the diverse variety of well-crafted international selections you get with this club.
By having such a diverse selection, the club serves beginners and experts alike.
For beginners, you're exposed to a wide variety of wines your local wine shop probably won't think about suggesting to you.
This, along with the included tasting notes, gives you the opportunity to learn a lot.
Plus, it helps you discover what you like and don't like when it comes to different wines.
For wine drinkers that have been around the block, this club takes you out of your comfort zone and exposes you to wines and varietals you don't usually hear about.
Sometimes it's great to be shaken out of your routine in order to discover new things.
Either way, you get a wide assortment of well-crafted wines.
Now that I've fully experienced Wine Insiders, I'm comfortable recommending this club to my readers.
I think you'll like it and the value is certainly worth taking note of.
WINE CLUB – SAVE $66 plus FREE GIFTS:
Get 15 Artisan Wines for Under $6 a bottle, plus bonus gifts and free shipping.